| Member | Term Expires |
| --- | --- |
| Joel Bare | 5/5/2022 |
| Christian Chretien | 5/5/2023 |
| Diane Tyson | 5/5/2024 |
| Jim Everhart | 5/5/2025 |
| Frank Hollingsworth | 5/5/2026 |
About Parks & Recreation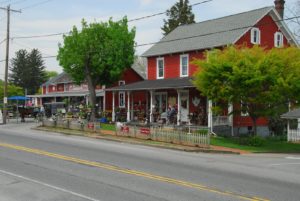 The Park Board oversees the development and maintenance of Township Parks.  They also make recommendations to the Supervisors regarding operational policies for the parks. The Park Board is made up of five members who are appointed by the Board of Supervisors to five-year overlapping terms.
Currently the Township owns the Community Park on Hobson Road, which was purchased and developed as our first park.
In addition, the Township also purchased land adjacent to the ball fields behind Lafayette Fire Company which is being developed as Lafayette-Tower Park.
Finally, the Township owns approximately 43 acres of land behind the Wal-Mart store on Lincoln Highway East, which was donated by Robert and Agnes Flory and is currently being developed as Flory Park.