Residents of East Lampeter Township park reservations procedure for 2022 will continue to use the envelope system at the beginning of the calendar year. Residents of East Lampeter Township can pick up a numbered envelop which includes an application beginning January 3, 2022 at 8:00am. Please fill out the application and return to the deposit slot at the front of the Township building or inside to the front desk. Applications will be processed on the day following receipt in number order of those received. Thus, if envelope number 1 is not received until January 6, 2022, it will not be processed until January 7 and any higher number envelopes that have been received will have already been processed and given priority. Check or money order are preferred. Be sure to provide an email address on the application as all receipts and permits will be emailed to the applicant.
| Member | Term Expires |
| --- | --- |
| Christian Chretien | 5/5/2023 |
| Diane Tyson | 5/5/2024 |
| Jim Everhart | 5/5/2025 |
| Frank Hollingsworth | 5/5/2026 |
| Bruce Hess | 5/5/2027 |
About Parks & Recreation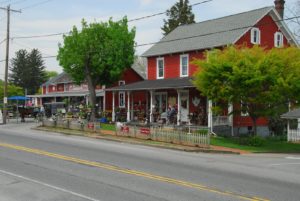 The Park Board oversees the development and maintenance of Township Parks.  They also make recommendations to the Supervisors regarding operational policies for the parks. The Park Board is made up of five members who are appointed by the Board of Supervisors to five-year overlapping terms.
Please click here for information regarding the Conestoga Valley Park Plan.