Effective January 1, 2023 park pavilion rental rates for both Community and Flory Parks will increase for non-residents from $120 to $130. Pavilion rentals for residents will remain at $85.
There are three pavilions at Community Park (Park Map) and one pavilion at Flory Park which can be rented (see park pavilion rental application).
East Lampeter Township park reservations procedure for 2023 will continue to use the envelope system at the beginning of the calendar year. Residents of East Lampeter Township can pick up a numbered envelop which includes an application beginning January 3, 2023 at 8:00am. Please fill out the application and return to the front desk. Applications will be processed on the day following receipt in number order of those received. Thus, if envelope number 1 is not received until January 6, 2023, it will not be processed until January 7 and any higher number envelopes that have been received will have already been processed and given priority. Check or money order are preferred. Be sure to provide an email address on the application as all receipts and permits will be emailed to the applicant.
 Please note: Facilities are not cleaned and disinfected regularly to prevent the spread of germs, please bring your own hand sanitizer. Restrooms at our parks are generally opened at the beginning of April each year.
The Township has a Park Board which oversees the development and maintenance of the Township Parks. They also make recommendations to the Supervisors regarding operational policies (Ordinance 293-Park Ordinance) for the parks. The Park Board is made up of five members who are appointed by the Board of Supervisors to five-year overlapping terms.
Currently, the Township owns Community Park on Hobson Road, which was purchased and developed as our first park. In addition, the Township purchased land adjacent to the ball fields behind Lafayette Fire Company was developed as Lafayette-Tower Park. Finally, the Township owns approximately 43 acres of land behind the Wal-Mart store on Lincoln Highway East, which was donated by Robert and Agnes Flory and is currently being developed as Flory Park.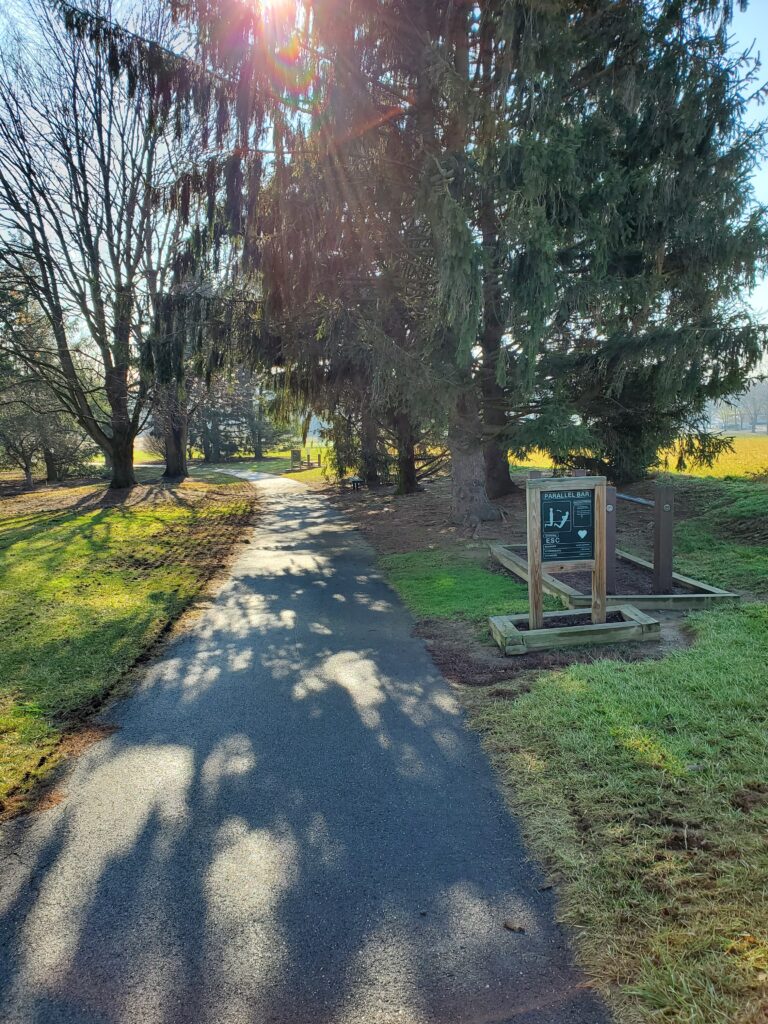 Reservations are accepted by Township residents only for the first two weeks of January. After the first two weeks of January, reservations will be accepted by non-residents. Reservations will only be accepted in person at the Township office and are only accepted for the current calendar year. Payment is due at the time of reservation. All reservations are non-refundable.
Township residents may now donate trees or benches for Township Parks and remember a loved one at the same time. October Glory Maple trees will be planted in Flory Park and Lafayette – Tower Park on a first come first serve basis. For a donation of $400.00, an October Glory Maple tree will be planted and a plaque will be installed under the tree to remember a donors loved one. All Memorial trees, benches, and plaques are installed and maintained by Township staff. Trees and plaques will be located along walking paths in the parks. Specific tree and plaque locations will be selected by the Township. Approximately 50 of these kinds of trees were planted in Community Park on Hobson Road with great success. Community Park is now fully planted along Memorial Lane and so this program is being extended to the other Township Parks. Please fill out the donation form and forward it to East Lampeter Township, 2250 Old Philadelphia Pike, Lancaster, PA 17602. If you have any questions, please contact the Township office at (717) 393-1567
or e-mail the Public Works Director.
Please click here for information regarding the Conestoga Valley Park Plan.
Mini Disc Golf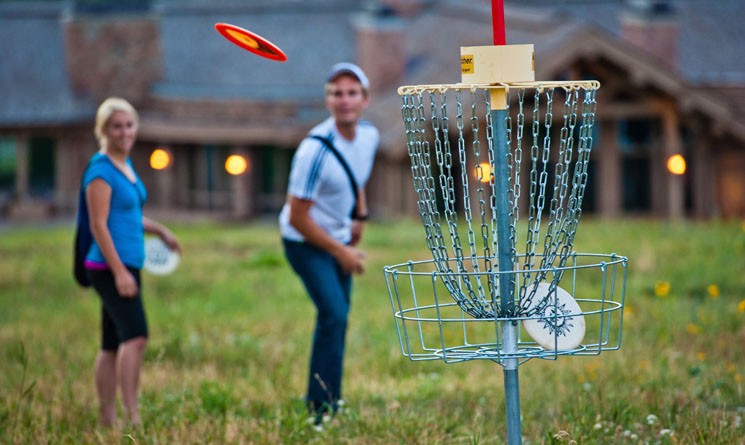 The 18 hole public Mini Disc Golf Course in Community Park located at Hobson Road is open and ready for play. Mini Discs may be purchased at the front desk of the Township Building Administration Office between the hours of 8 a.m. until 4 p.m. Monday thru Friday. The cost for the discs is $2.50 each. Only mini discs may be used to play this course. Frisbees are not permitted. Proceeds go toward park maintenance.